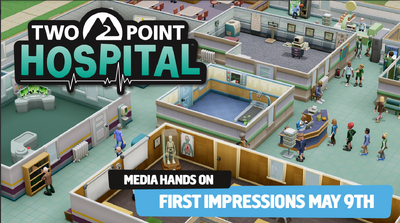 Hello Scrubs!
Today an embargo was lifted for press reactions to hands on time with Two Point Hospital, or to quote Lauran Carter, the Community Manager on Steam
"In case you weren't aware, over the last few weeks we have been sharing our little bundle of video game joy with a few members of the press. Today the embargoes lifted on the hands on previews and we have seen an influx of joyous articles hit the internet!"
―Lauran Carter
So sit back and enjoy everything that came from the press. A world exclusive for those lucky few that got to play the game for the very first time.
In The Press
Videos