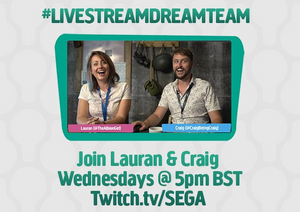 Hello Scrubs!
Yesterday the Live Stream Dream Team were back, only this time, with chums!
Did everyone catch the live stream over at SEGA Twitch channel? I hope so, because we were treated to another new hospital.
Lauran (Community Manager) and Craig (Marketing Manager) were back but this time they brought two Peeps from Cedar Studios with them, Tom and Phil.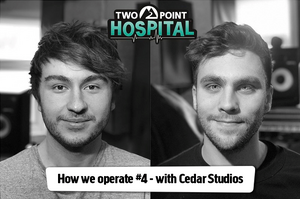 For those who don't know Cedar Studios, they are the company making all the sound for the game, along with Jack Le Breton. This includes music, but also radio DJs, ambiance sounds, all the poop and vomit noises and all the rest.
If you would like to find out more about them and how they operate, then I highly recommend this Two Point Hospital Blog recently posted on the Steam Community Hub
The stream was filled with #BlameCraig blunders and first looks at Sweaty Palms. We witnessed another earthquake, spy some never seen before illnesses, build an amazing toilet maze and see Epidemics for the very first time!
Craig also revealed via his twitter that a sneaky backup stream was recorded. Hopefully one day we will get to see this recording!
Watch the Live Stream