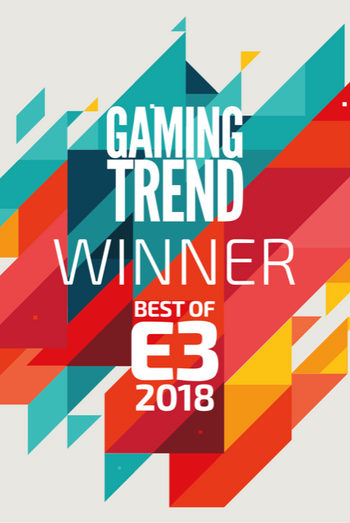 Hello Scrubs!
What amazing news that our beloved Two Point Hospital is picking up awards already and we haven't even got to play it yet!
At the end of June (30th) Two Point Hospital was nominated for the Best Strategy Game in the Best of E3 Game Critics Awards.
The Nominees for Best Strategy Game were:
Mutant Year Zero: Road to Eden (The Bearded Ladies/Funcom for PC, PS4, Xbox One)
Total War: Three Kingdoms (Creative Assembly/Sega for PC)
Two Point Hospital (Two Point Studios/Sega for PC)
Wargroove (Chuckle Fish for PC, PS4, Switch, Xbox One)
Some stiff competition but they came away the winners. Were we really in any doubt though? Gaming Trend featured the winners, including Two Point Hospital, in a write up that gave them a glowing review. Have a gander here
"We are MADE UP to have won Best Strategy Game at #E32018 from @GamingTrend! What an honour!"