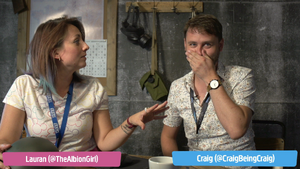 The Dream Team, Craig Laycock (Brand Manager) and Lauran Carter (Community Manager), live streamed a two-hour special on Wednesday in celebration of the impending launch of Two Point Hospital.
THE DAY BEFORE LAUNCH stream was a back to basics in hospital building to help bring new peeps onboard with what is game was all about. It was full of the usual comradery that we have come to adore. A highly recommend watch.
The Dream Team streams can be caught on SEGA's Twitch channel and the all the VODs are available on the Two Point Hospital YouTube channel.
In The Press
Podcast