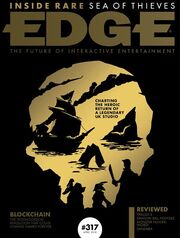 A must buy for all Scrubs!
Inside the new edition of EDGE Magazine is an interview with Two Point Studios Gary Carr, Ben Hymers & Ben Huskins.
We get to see images of new rooms, such as a new Café and even never before mentioned illnesses! For additional giggles, Ben Huskins is referred to as Ben Hoskins throughout.
It also has a great article about our friends over Rare and their latest title, Sea Of Thieves!
Gallery