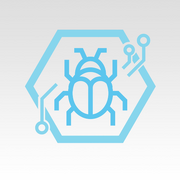 Collaborate with your friends, and the entire medical community, on cutting-edge research to discover unique in-game rewards. Head to the Superbug Network to get started.
Introduction
Edit
Collaborate with other organisations on special research projects to discover technology and receive rewards. One star in Mitton University is required to begin The Superbug Initiative.
Local Superbug Projects
Edit
There are various projects that can be completed locally with Steam friends who own Two Point Hospital. These friends can invite the player to join their projects and the player can create their own local projects and invite their friends to join.
Research Trees for local projects are randomly generated each time. Meaning the nodes might be something different and the tree may unfold a new pattern. However the amount of organisations required to complete a node stage always remains constant.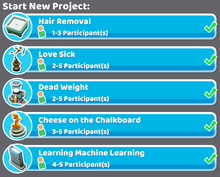 Local Projects
Edit
Superbug Network
Edit
One global project and up to three local projects can be active at one time on the Superbug Network screen. In addition, each organisation may only have one Research Node active at a time.
Global Superbug Projects
Edit
On the Global Superbug Network Screen one can view the Research Tree for an active global project. The whole community will need to work together to complete a project. A certain number of organisations will need to complete each Research Node in order to advance down the research tree and find the Victory Node active at a time. Once a Victory Node is completed, a reward can be claimed.
Global research trees are fixed, unlike the randomly generated local projects.
Global Events
Edit
Research & Victory Nodes
Edit
There are many different research nodes, with all varying degrees of rarity. All research trees build from the pool of research nodes available. Listed below are the collection of research nodes, what they require to complete.
Victory nodes mark the end of a research branch, completing an aspect of the research overall. Sometimes branches of the trees will lead to a dead end, which means that this line of research didn't yield any useful results.
Node Lists
Edit
| | | | |
| --- | --- | --- | --- |
| | Timed Cure Patients | Cure 10 Patients within 90 Days | Any Hospital |
| | Timed Moneymaker | Earn $200,000 within 90 Days | Any Hospital |
| | Timed Research | Generate 1000 Research Points within 120 Days | Any Hospital |
| | | | |
| --- | --- | --- | --- |
| | Train Nurses | Train 3 Nurses | Any Hospital |
| | Training | Train 3 Staff | Any Hospital |
| | Staff Development | Promote 3 Staff | Any Hospital |
| | Train Doctors | Train 3 Doctors | Any Hospital |
| | | | |
| --- | --- | --- | --- |
| | Maintenance | Water 5 Plants | Any Hospital |
| | Ghost Capture | Capture 3 Ghosts | Roquefort Castle |
| | Moneymaker | Earn $200,000 | Any Hospital |
| | Research | Generate 1000 Research Points | |
| | Upgrade Machine | Upgrade a Machine | Any Hospital |
| | Upgrading Machines | Upgrade 3 Machines | Any Hospital |
Superbug Items
Edit
Exclusive new items can be gained from completing both local and global projects. Below is a list of items so far and which project they were available from.
The Jasmine EP from Global Project Nice Smelling Research is two music tracks (Fish Whispers and Nice Smelling Face). These were later made available to all players.
Community content is available under
CC-BY-SA
unless otherwise noted.